Founded in 1974, the Embassy Adoption Program (EAP) is a unique partnership of DCPS and Washington Performing Arts. The EAP exposes DCPS students to international perspectives and cross-cultural lessons. Through direct interactions with embassies and other global entities—including consular offices, government offices, representative offices, and others—fifth and sixth grade students attending DC Public Schools have the opportunity to learn about the language, customs and history of their partner's home country and culture. To date, more than 50,000 youth have partnered with over 100 embassies representing countries from around the world. The program has received various accolades, including the DCPS Outstanding Social Studies Program and the US Department of Education Award for Outstanding International Education Program.
How it Works
5th and 6th grade DCPS teachers apply to participate in the program

Select classrooms are paired with available embassies

Together with an embassy representative, each EAP teacher and his/her class embark on a yearlong adventure, exploring their adopted country's history, culture, government, arts, food, geography, and much more.
An EAP classroom hosts diplomats and international experts, samples new and exotic foods, learns and performs traditional arts from around the world, debates global issues with fellow EAP students in a Mini United Nations, and truly experiences the global offerings of our city.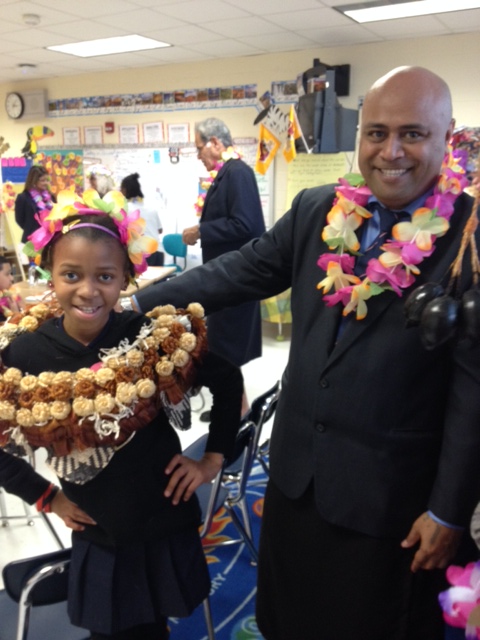 Interested in Participating?
Are you a 5th or 6th grade teacher interested in applying for the EAP? The application for School Year 2019-20 is open now until August 9, 2019! Apply now. Be sure to follow us on Twitter at @EmbassyAdoption for program updates.
Contact information
Looking to learn more about the program? Please contact Jillian Flood at jillian.flood@dc.gov with any questions.